Premium WordPress Reseller Hosting
Use our premium plugins on every website you host with us!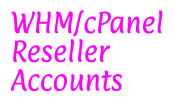 The Perfect
WordPress
System
WHM/cPanel
Reseller
Accounts
Buy More
Save More
Discounts
Premium WP 1
1 WordPress Website
1 Website

5 GB Storage

5 GB Bandwidth

1 FREE SSL

1 FREE Website Migration

Additional Websites Upgrade or $15 each
Premium WP 5
5 WordPress Websites
5 Websites

30 GB Storage

30 GB Bandwidth

5 FREE SSL

5 FREE Website Migrations

Additional Websites Upgrade or $15 each
Premium WP 10
10 WordPress Websites
10 Websites

75 GB Storage

75 GB Bandwidth

10 FREE SSL

10 FREE Website Migrations

Additional Websites Upgrade or $10 each
Premium WP 25
25 WordPress Websites
25 Websites

250 GB Storage

250 GB Bandwidth

25 FREE SSL

25 FREE Website Migrations

Additional Websites $5 each
Super Fast
SSD Servers
FREE SSL
FREE Video
Training In
Dashboard
Save 25% for 6mo
Save 33% for 1 yr
Save 40% for 2 yrs
Save 50% for 3 yrs
Our premium WordPress hosting features 14 mature plugins that do their jobs well. See plugins listed below. Seven of the plugins are premium plugins that we offer to you for FREE. The premium plugins in our offering work well together and have excellent reputations as leaders in their fields. These plugins are currently valued at more than $400 but are FREE to our WordPress hosting clients for the life of their hosting account. You can use as many or as few plugins as you like.
Fully Managed Hosting means that we keep your WordPress and plugins up to date. We set up your staging environment so that updates can be performed without affecting your live website. Once the changes in the staging environment are complete, then the live website is updated with the new changes. We make sure that your website is always up to date and never broken.
Our WordPress Hosting Features the Best of What You Need
Our Premium WordPress System includes the 14 plugins below.
WPForms plugin
(premium)
The most versitile form builder ever created for WordPress. Build online forms in minutes! You can create registration forms, newsletters, contact, payment and survey forms. There are 400 templates to get you started on your forms. Easily collect payments, donations, and online orders.  Embed your forms in blog posts, pages, sidebar widgets and footers. WPForms is a drag and drop form builder that is responsive and mobile friendly. WPForms comes with form templates and of course you can create your own forms from scratch. WPForms can use conditional logic, create multi page forms, add file upload and spam protection.
Use of this plugin normally cost $39.50 per year. Due to our membership with WPForms we're able to include this plugin for FREE!**
WP101 plugin
(premium)
Learn everything you need to know about WordPress with these professional videos. These videos will help you use WordPress quickly and efficiently. Includes videos for popular plugins. Subjects and video counts are listed below. 
WordPress – 31 videos
WooCommerce – 35 videos
JetPack – 42 videos
WP Forms – 19 videos
Ninja Forms – 18 videos
Yoast SEO – 15 videos
Use of this plugin normally cost $15 per year. Due to our membership with WP101 we're able to include this plugin for FREE!**
iThemes BackupBuddy plugin
(premium)
Backups of your website are required as a best practice.  Backups are managed by the iThemes BackupBuddy plugin. BackupBuddy is the complete backup, restore and migration solution for your WordPress site. Schedule automated backups, store your backups safely off-site, restore your site quickly & easily, migrate your site to another server and/or another domain, roll back the database and instant email notification when a back up is complete.
Use of this plugin normally cost $80 per year. Due to our membership with iThemes we're able to include this plugin for FREE!**
Social Media/Share plugin
Social Media/Share by UltimatelySocial is a social media plugin that allows your site to be shared on most social media platforms. This plugin has 16 different designs. It let's you add share icons for RSS, Email, Facebook, Twitter, LinkedIn, Pinterest, Instagram and Youtube. You can also 'Share' with 200+ other social media platforms. Furthermore, you have the option to upload custom share icons of your choice, icons can be animated, you can add follow/share pop-ups to any or all pages.
Google Site Kit plugin
Your one stop solution for everything Google. You will have quick access to the Google data provided by Analytics, Search Console, AdSense and PageSpeed Insight. Each of these services provide critical data about your website visitors, how your web pages are accessed and much more information necessary to maintain a successful website.
Order Your Premium Hosting Today!
Get the best WordPress hosting on the internet today. We give you more for your hosting dollar than any other provider.
*This is a paid affiliate link. 
**Installation clients can use the premium plugins FREE for 1 year. Hosting clients may use the premium plugins FREE for the lifetime of their hosting account with us.
Save money every year that you host your WordPress site with us.
The premium plugins that we give you access to would normally cost $400 per year. When you host your WordPress site with us, you get to use 7 premium plugins for FREE. You can use them on each of your WordPress sites hosted with us. You save a minimum of $400 per year.
Why Build My Website With WordPress?
The WordPress Content Management System (CMS) itself and the plugins that add programming are all FREE!
Once the WordPress Content Management System is set up you can create an entire website. You won't need to spend one penny on design or programming. Of course, if you have limited time or need some help our services are always available.
WordPress CMS uses a simple point and click interface.
WordPress plugins also use the same simple point and click interface. It allows seamless interaction between the plugins and the CMS. There's helpful information within the software. There are tons of information at the WordPress website. We answer WordPress questions via our online ticket support system.
WordPress is the most economical way to create your full featured website.
If you don't need custom programming, you can save time and money by creating your website yourself. We help you save time by providing you with the best WordPress plugins to get you started as quick as possible.
Our WordPress installation services help keep the website development process quick and simple.
You definitely don't need to be a programmer to use WordPress. You only need to be able to read, type and click your mouse.
Order Your Premium Hosting Today!
These are full reseller accounts. This means that you can sell the premium websites or use them for yourself. You will manage your clients with WHM. Your clients will manage their websites with cPanel and access the premium WordPress plug ins with WordPress Toolkit Delux.