Custom Programming
Custom PHP programming is the vehicle that will bring your ideas to the web. If you can think it up we can program it.
99.9% uptime guarantee, every popular website service and instant setup are all features of our web hosting service.
Secure PHP Programming
Todays internet requires that programming is secure. We have more than 20 years experience creating secure websites that have been tested by various agencies.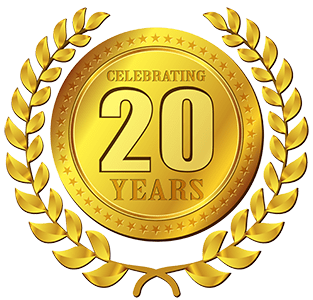 20 Years In Business
We are celebrating our 20 year anniversary. With our time in this business we've created a very large code base. This allows us to create new programs in half the time.
Website Development Brings Your Website To Life
We understand that you have many ideas for your website and we're glad to bring them to life. Creating your website starts with an accurate description of what your site should do. You'll need to identify what the programming should do for each type of visitor to your site. Learn More.
If you already have a clear idea of what each site particpant will do, then you're ready to request a custom PHP programming quote.
Secure PHP Programming Protects Data
Your website has to be beautiful as well as secure. Hackers spend a lot of time looking for weeknesses on a site. Often, when a weekness is found they share that information with other hackers. Weeknesses can be found in the forms on your site as well as with the server. This is where website development and php programming knowledge is essential.
There are many steps needed to secure a website. There is no simple fix or one button click to secure a website. There are many different tactics to use. We secure sites with standard security all the way up to bank level security, depending on your request.